Reforming the entrepreneurial culture in the creative sector
It was a pleasure to be invited to deliver the keynote address at the 2022 edition of the Winter Affair curated by Diamond Berry Enterprises. The keynote was under the theme Reforming the entrepreneurial culture of the creative sector. I took time to walk creative entrepreneurs through the Business Model Canvas. Here are some of the key thoughts: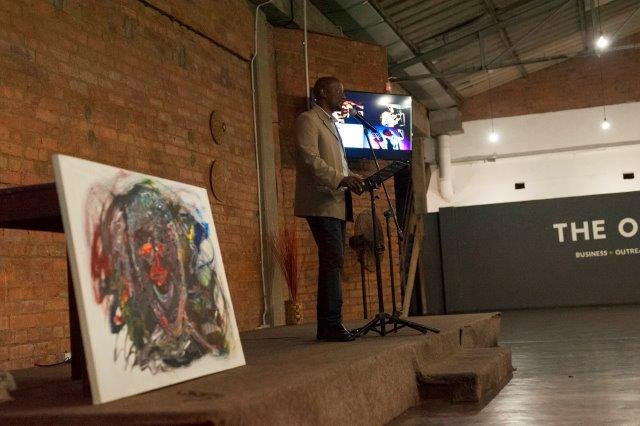 Value Proposition: sadly, many entrepreneurs cannot articulate what value they are delivering to their potential market. If this is true in many conventional settings, it is likely more-so with creative entrepreneurs. Many "creatives" have the talent, but it is not framed as a value proposition. How can your talent be framed in line with a felt need or problem in society? Simply calling for the local community to support is not enough, there must be a real and unique delivery of value. This does not happen by accident but must be strategically aligned.
Customer Segment – a creative entrepreneur needs to conduct the necessary market research in order to understand and profile their market. How well you know your primary market will determine how you target it and ensure that what you have to offer meets them at their point of real need.
Customer Channels – the touch points via which value is delivered also need to be designed and proactively pursued. Some out of the box thinking is required here as well. If one is a musician, how is that talent then monetised? Will it be as a performing artist, via offering private lessons or producing jingles?
Customer Relationships – how will you relate with the market in order to attract, keep and grow your customers? Will the relationships be simply transactional and from a distance or will they be in the form of dedicated personal assistance as in offering private lessons? Have you thought through how you will interact with your customers through their journey?
Revenue Streams – how will you make money? Have you thought through your pricing models? On what factors have you based your pricing? Is it competitive? Is it fair?
Key Activities – what activities should you crucially focus on in order to be able to deliver said value to your customer segments? These will help you be intentional and effective.
Key Resources – what assets both tangible and intangible are critical and indispensable in order to permit you to deliver value?
Key Partnerships – who does what you require in ways that will compliment your offering and enable you to keep focusing on what is core? Your partners need to add value to your business?
Cost Structures – what will it cost to run your business? Have you itemised your expenses? Do you have a good handle on the numbers? This is key if you will run a viable venture and it you will ever attract any investors.
The event was featured with the Standard Newspaper. Click here to view the article.
Photos courtesy of The Winter Affair
Comments
comments